Xiamoi is one of those brands that keep on launching new models of its products in the market at regular intervals. Along with smartphones, the company has also managed to establish itself in the TV market.
Recently, Li Xiaoshuang, general manager of Xiaomi TV, revealed that Xiaomi TV's new products will be available for the users by the end of this month. Now, the company has confirmed the same by sharing a new poster that reveals the launch date.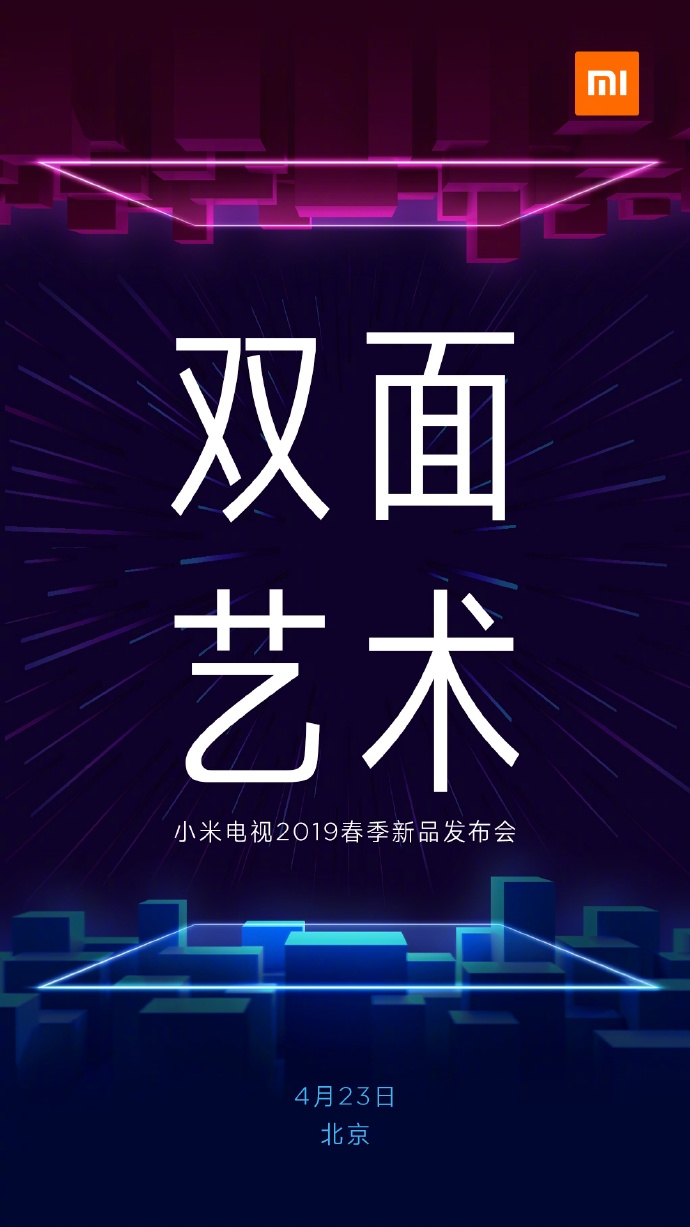 Xiaomi has released a poster for the event that is taking place on 23rd April, where the company will be launching its new products for Spring 2019. While not much is known about the upcoming TV models from Xiaomi, it is being reported that the company will be focusing on the aesthetics part of the TV on the back side, which is widely ignored.
The company's smart TV units usually have thinner bezels and are aesthetically good looking. While it's not known what the company is planning this time around with the new TV models, it is said to be ready to surprise its users.
The highlight of the company's TV units is the operating system, which is a custom version build on top of Android. It features PatchWall user interface which comes with an improved content recommendation based on the user's interaction. Users can quickly get access to movies, series, and music while using the PatchWall.
The new Xiaomi TV models are launching in China on 23rd April. While the global availability remains unknown, the product could be rushed in the Indian market, where the company is getting success with its TV models as well.
Read More: Xiaomi has launched 44 non-phone products in just 3 months, proof it's more than a phone company
Last year, Xiamoi's performance in terms of market share in India was quite impressive. In reached the first position in the market in Q2 2018 and remained the leading brand in Q4 2018 as well, with 112 percent year-on-year growth.