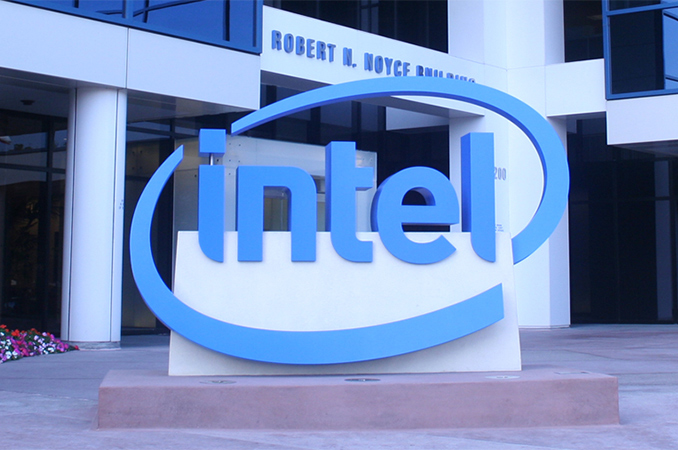 During its Q1 earnings call, Intel provided an update regarding its 10 nm process technology as well as the ramp up of its Ice Lake-U processor for notebooks, the company's first 10 nm design that will be mass produced and broadly available. Qualification of the new processors start already this quarter, so systems based on Ice Lake-U will be available by holidays, as promised. Furthermore, Intel believes that it will be able to ship more 10 nm parts than it originally anticipated.
Ice Lake-U in 2019
Intel started production of its Ice Lake-U processors in Q1, but these chips are stockpiled before they are qualified with PC makers. Once the CPUs are qualified — something that Intel expects to happen in Q2 — the manufacturer can start sales/shipments of these CPUs, which will likely happen in Q3. Considering the lead-time required to get built systems on to store shelves, Ice Lake-U-based PCs are on track to hit the market in Q4 (something Intel reaffirmed today).
Intel's Ice Lake-U is a quad-core processor based on the codenamed Sunny Cove microarchitecture (which among other things supports VNNI, Cryptographic ISA instructions, and so on) and featuring Intel's Gen11 integrated graphics with 64 execution units along with a memory controller supporting LPDDR4X. The CPU will be paired with a chipset natively supporting Thunderbolt 3, 802.11ax Wi-Fi, and a number of other innovations. The whole Ice Lake-U package is expected to have a TDP of 15 W, so the product will be able to address thin-and-light and mainstream laptops.
10 nm Volume Goals Increased
It is noteworthy that Intel now expects to ship more processors made using its 10 nm process technology than originally anticipated this year as it can produce more of such CPUs.
"On the [10 nm] process technology front, our teams executed well in Q1 and our velocity is increasing," said Bob Swan, CEO of Intel. "We remain on track to have volume client systems on shelves for the holiday selling season. And over the past four months, the organization drove a nearly 2X improvement in the rate at which 10nm products move through our factories."
Ice-Lake-SP Xeons in 2020
As for 10 nm ramp in general, Intel is only talking about producing its relatively small Ice Lake-U processors in volumes this year, which is the company's typical way of ramping up a new node. When it comes to larger codenamed Ice Lake-SP server parts, Intel expects to launch 10 nm Xeon products in 2020. The company says that its Ice Lake-SP CPUs will be available in less than 12 months after its Ice Lake-U products hit the market. In fact, Intel even advices to expect 10 nm Xeons to arrive "rather sooner than later" in 2020, so not exactly in Q4.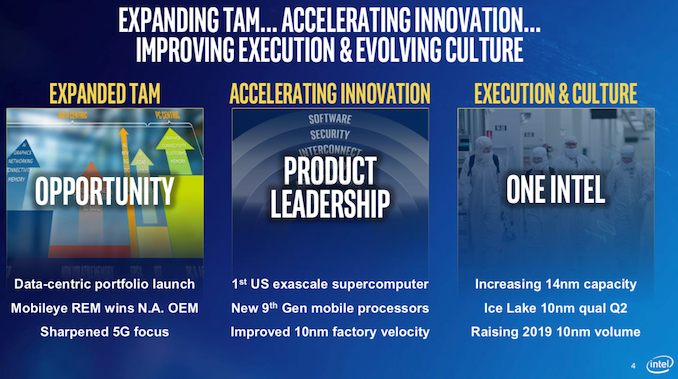 This is a breaking news. We are updating the story as we get more details.
Related Reading:
Source: Intel